Reimagining Commercial Insurance Using Data Science & AI Technology
Like our namesake — the Corvus family of intelligent, tool-using birds — we like to do things the smarter way. For ravens, crows, and rooks, that might involve fashioning twigs into spears to hunt bugs. For us? We've set out to make commercial insurance better with our own set of tools.

New and unique sources of data are the backbone of everything we do. It drives our predictive modeling, approach to underwriting, and oversight on emerging risks. With our digital-first approach, binding business is fast and intuitive, reducing risk is straightforward, and the process is always transparent.
Quick Quoting
With just a few questions, we are able to provide most accounts with a bindable quote and Corvus Score within minutes.
Our virtual CISO helps policyholders prioritize actions that'll most improve their cybersecurity posture through our Corvus Scan, Security Questionnaire, Action Center, and Vendor Marketplace.
As cyber risk evolves, so does our approach to risk management. Data is packaged and delivered in real-time to our program partners through an online dashboard.
Transparency
It's easy to stay up-to-date with your clients. Our platform provides instant access to everything you need, so no more hunting down documents in your sent folder.
The Corvus CrowBar®
Our platform was built on direct feedback and advice from brokers who use it. They wanted software that made their job easier. We figured out how.
Submitting and binding business is faster, documents and risk management information stay up-to-date, and without trails of emails and PDFs, everything is a lot more straightforward. Just as cyber should be.
The CrowBar effectively uses new sources of data such as mobile devices and advanced security scans to create an easy-to-use, data-driven tool for our brokers.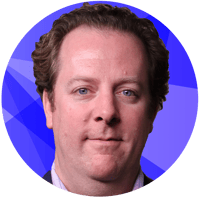 What Do Our Partners Have to Say?
Brian Thornton - President, ProWriters
"We knew their insurance product was competitive, but in Corvus, we found a true partner. From top to bottom we think about the insurance business similarly. Whether we are talking about building an API integration or working with the underwriting team, our partnership with Corvus has been fantastic, and it is only the beginning."
API Integration
We partner with affinity platforms, aggregators, business services providers, and insurance brokerages of all types to develop custom, strategic solutions to meet their business goals. With just the right mix of API-enabled tech integration, customized coverage, and value-added risk services, our partnership solution complements and enhances your business, without adding layers of complexity.

Get in Touch
Want to get quoting with Corvus? Drop us a line and we will set you up on our platform, the CrowBar®, for automated quoting.
If you're already a user of the CrowBar, click here to log in.
If you'd like to notify Corvus of a claim, please email claims@corvusinsurance.com.
Headquarters Contact:
100 Summer St.
Boston, MA 02110
(857) 259-3995
info@corvusinsurance.com
Additional US offices in:
New York | Atlanta
Corvus London Markets Office:
Corvus Agency Limited
Suite 103, 34 Lime Street
London, EC3M 7AT

Telephone Number:
+44 (0)20 7123 5270
Corvus Germany Office:
Corvus Underwriting GmbH
Bockenheimer Anlage 46
60322 Frankfurt am Main, Germany

Telephone Number:
+49 (0)69 244 37 585