Smart Tech E+O

™:

Primary & Excess
Technology evolves fast. Our comprehensive coverage stays ahead.
Appetite
Primary and excess risks earning up to $1B in gross annual revenue

Limits up to $5M

Retentions as low as $2500
Industry Classes
Most technology-based services companies are eligible, including:
Application Service Providers

IT Consultants

IT Staffing Firms

Software and Mobile Application Developers

Health Information Exchanges Web Design and Hosting

And more
A digital world demands digital solutions.
Our approach to Tech E+O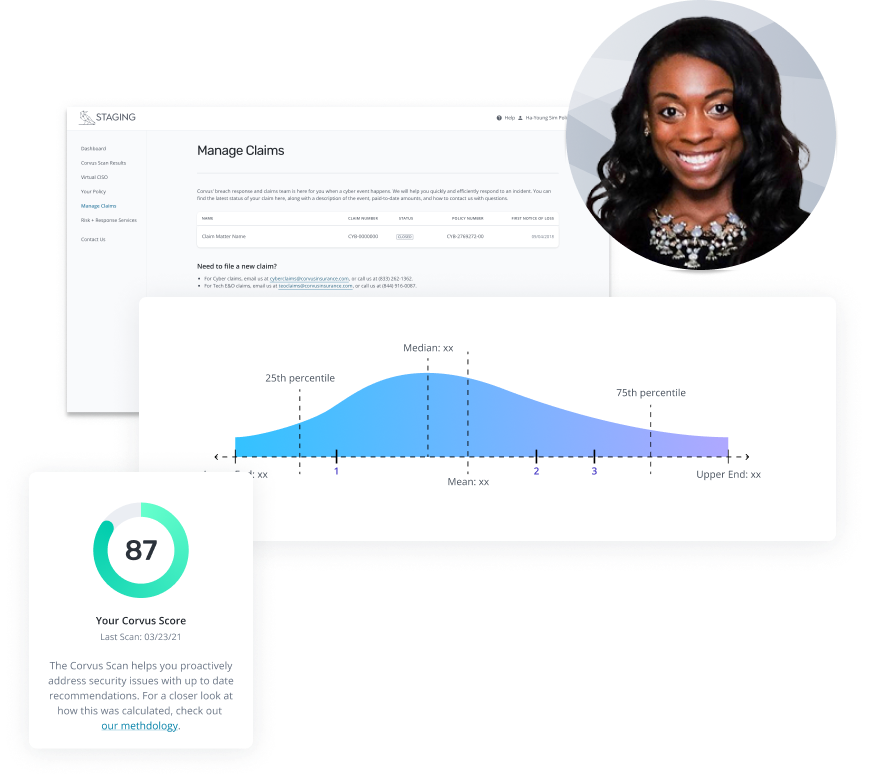 Quotes, binds, and renewals are streamlined by smart technology
We equipped some of the most experienced underwriters in the industry with proprietary data and tech tools, enabling them to be uniquely informed and responsive to new risks.
Technology E+O demands speed. Our in-house experts move fast.
Our in-house team of cybersecurity and incident response experts know that digital threats don't follow a schedule. Whether it's a claim, renewal preparation, or mid-year question, a Corvus expert is available 24/7 to help you or your client.
Smart Tech E+O Excess™
We consider Excess insurance policies for accounts with up to $1 billion in annual revenue, offering limits up to $5 million. Our follow-form Excess policy includes the same detailed IT security recommendations we deliver with our primary Smart Tech E+O™ offering to help combat cyber threats.
Technology businesses need comprehensive coverage & insurance expertise. We deliver.
World-class underwriting and novel data sources combine to provide personalized quotes and optimal pricing to help meet your business needs.
Media Liability




Technology and Professional Services E&O
Digital Asset Destruction, Data Retrieval, and System Restoration




System Failure




Breach Response & Remediation Expenses




Reputational Loss
Bricking Coverage




Invoice Manipulation




Forensic Accounting Coverage




Bodily Injury




Criminal Reward Coverage




Preventative Shutdown