The company built for cyber
We're underwriters, technologists, and cybersecurity pros who manage cyber risk to make organizations safer.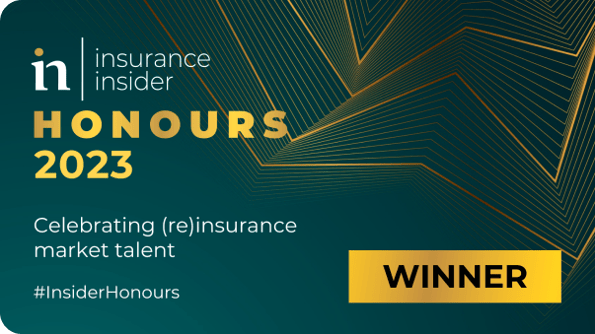 Corvus Named "MGA of the Year"
Corvus was selected for demonstrating excellent underwriting performance, coupled with an ability to bring profitable business opportunities to its carrier backers that they would not otherwise have seen.
"Insurance can do more..."
Corvus was founded in 2017 by a career insurance broker and a tech entrepreneur who saw an opportunity to use data and technology to not only improve the process of underwriting of insurance, but also help policyholders proactively reduce risk. They believed insurance could — and should — do more than just transfer risk.

Since then, Corvus has grown into an intercontinental team built to make organizations safer from cyber threats. Every Corvus policy includes on-demand access to cyber experts, an easy-to-use platform to manage risk, and industry-leading intelligence on the latest threats.

Corvus is proof that insurance can be more than risk transfer. Consider us your expert partner in managing cyber risk.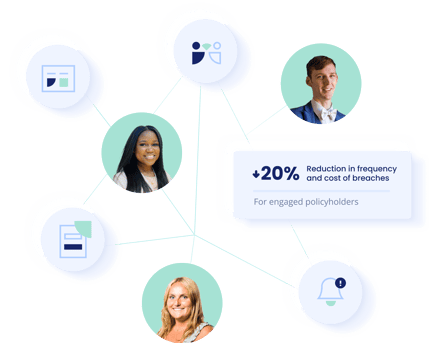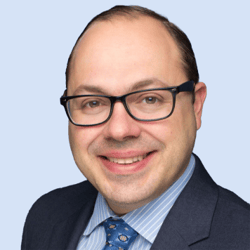 Testimonial
"In addition to their incredible responsiveness, market knowledge, and underwriting skill, one of my favorite things about working with Corvus is the continued service throughout the policy year that they afford to their clients."
Robert Di Rico • Broker, ARC Excess & Surplus, LLC
Our safer world mission
The Corvus mission is to make the world safer from cyber threats. Every day we help organizations to reduce their risk through expert insights, recommendations, and threat alerts. Our team members are also given support to help make their own worlds — however they define them — safer through volunteer and philanthropic initiatives.
Corvus Investors & Directors

Ellen Rubin
CEO & Co-founder, Causely

Matt Harris
Partner, Bain Capital Ventures
Graham Brooks
Partner, .406 Ventures

Marcus Bartram
Partner, Telstra Ventures

Max Chee
Head, Aquiline Technology Growth

Liam Donohue
Founding Managing Partner, .406 Ventures

Kevin Kelley
Vice Chair of Global Risk Solutions, Liberty Mutual Insurance

Kevin McLoughlin
Co-founder, MTech Capital

Vikas Singhal
Partner, Hudson Structured Capital Management

David Spiro
Managing Director, Insight Partners

Vishal Vasishth
Managing Director, Obvious Ventures