Diversity, Equity & Inclusion Priorities at Corvus
Representation
Take action to improve representation of people from historically underrepresented groups at all levels throughout the organization.
Education
Drive positive institutional and cultural change by empowering all Corvids to think and act more inclusively.
Community
Demonstrate our commitment to equity and inclusion, inside and outside of Corvus.
Unlimited PTO

Hybrid Work Schedule

401(k) Company Match

Employee Discounts & Benefits Portal
Employee Well-being

Giving Back Initiatives

In-Person + Remote Employee Activities

Parental Leave
Leading Insurance Options

Professional Development

Commuter Benefits (Pre-Taxed)
Here at Corvus, we celebrate 12 US holidays: New Year's Day, Martin Luther King Jr. Day, President's Day, Patriot's Day, Memorial Day, Juneteenth, Independence Day, Labor Day, Indigenous Peoples' Day, Veterans Day, Thanksgiving Day, the day after Thanksgiving, Christmas Eve, and Christmas Day.
Our international teams celebrate 9 holidays: New Year's Day, Good Friday, Easter Monday, Early May Bank Holiday, Spring Bank Holiday, Platinum Jubilee Bank Holiday, Summer Bank Holiday, Christmas Day, and Boxing Day.
Corvus offers employees 12 weeks of short-term leave at no cost. If an employee requires a long-term disability plan, Corvus pays 100% of the cost of premiums and 60% of their base monthly earnings, up to $6,000 per month.
Our Values
A bird's anatomy is key to letting it fly. Similarly, our company values shape who we are and our ability to fly high. Here at Corvus, we take our values seriously. We work hard to live them out and celebrate when we see others living them out, too.
Building a company efficiently and effectively requires a deep understanding of the root issues faced by our customers and team.
Becoming a leader in the commercial insurance industry requires questioning existing practices, thinking differently, and trying new things.
Transparent communication starts with honesty and the ability and avenues to convey it properly.
People at all levels of the business are encouraged to speak their minds, giving Corvids the ability to impact everything from customer service to software product delivery.
Acting with integrity fosters trust, builds reputation, and impacts all stakeholders.
Taking pride in a force for good needs no apology. You control the future of insurance.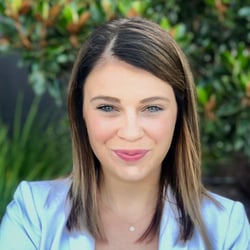 Employee Testimonial
"Corvus has given me the freedom and autonomy to do my best work as well as a collaborative environment to make my ideas heard.
With 3 promotions in just under two years, I'm stepping into a management role where I can take the skills I've developed as an independent contributor and use them to help my team find success nationally."
Amanda Mirabile • VP of Risk Capital, Corvus Insurance