12.20.21
Corvus Team
The Future of Insurance Distribution: Corvus Interview
Standalone policies facilitated through a retail broker (often with the help of a wholesaler) are the bread and butter of the growing cyber market. This is especially true now as demand skyrockets for higher limits and more comprehensive coverage (MarketsandMarkets reports it's expected to grow from $7.8 billion in 2020 to $20.4 billion in 2025, making that an annual growth rate of 21.2%).
But not all organizations require the bespoke, hands-on approach to purchasing a policy. Alternative distribution models can ensure the broadest possible range of organizations can find adequate coverage at a price they can afford. Whether a carrier wants to offer its customers cyber as part of a package policy but doesn't have the risk appetite to underwrite it, or a non-insurance business thinks offering cyber would be beneficial for its customers, partnerships and embedded cyber solutions can make cyber insurance more accessible for everyone.
Corvus Question & Answer Session with Sam Kramer & Nathan Walsh:
We spoke with Corvus's VP of Reinsurance, Sam Kramer, and VP of Partnerships, Nathan Walsh to understand how alternative distribution models fit into the constantly evolving landscape of cyber insurance, and what the future of insurance distribution looks like as we continue to combat risk.
Could you describe the landscape of offerings that exists today and how what you're offering to partners from Corvus fits within that context?
Sam Kramer: If you think of the cyber landscape, a large part of the market would be property and casualty policies that have a silent cyber exposure (because it isn't mentioned). Then some people purchase cyber on its own, which is called standalone cyber. Lastly, there are people who get their cyber insurance included in other coverages, which is the focus of Corvus Reinsurance. We offer carriers the ability to include cyber in another policy, without the need to have cyber expertise but with the benefits of our vulnerability alerts and security.
Nathan Walsh: I think historically, cyber has not really been that much of a focus for brokers. But with the increase in hacking and ransomware, it's become a much bigger market. On the purchaser side, people are trying to figure out the coverage they need, and brokers are trying to figure out the best way to offer it. It was always seen as an add-on, there was usually a $15,000 or $25,000 limit attached to an existing policy. Then people realized they need much higher limits and a standalone. So, brokers had to ask: how do I add that into my sales flow? Through partnerships, smaller businesses are able to meet their goals with access to technology and expertise they may not have otherwise.
What's your background in insurance, and how did you come to focus on this area of alternative distribution models for insurance?
NW: I've been focused on distribution partnerships, primarily B2B. There's a lot of value in the alternative distribution place. I came from an insurtech on the personal side, where people historically buy a policy through agents and brokers around a life event. On the commercial side, you have a CFO or someone on the risk management side buying coverage because they have to. But for both, the philosophy is the same: get a quote in front of as many people as possible, in as many places as possible. The idea is that you can get access to people through other companies, which is what I do here. People don't like thinking about insurance — even I don't like thinking about my own insurance. But it is powerful if you're able to create those nontraditional buying moments, and as more organizations consider their cybersecurity strategy and posture, having cyber insurance be incorporated in those risk mitigation efforts.
SK: Before I joined Corvus, I was an investment banker advising middle-market brokers and carriers on corporate finance and M&A. I've been focused on insurance for pretty much my entire career, much of it selling products and services to middle market insurers. In May of 2020, I called up Phil Edmunson, Corvus's founder —who I covered as a banker — and said "I remember discussing your goal to launch an embedded cyber project, it's a really powerful time to do this in the market." I explained why I'd be the right one to spearhead it, and he brought me on board to help.
What is important for brokers to understand about these offerings?
NW: I think people have shied away from cyber for a few reasons — it was difficult to buy and you had to ask a lot of questions. The coverage is really esoteric and hard to understand. I think Insurtechs have helped solve that. Also, all sizes of businesses are exposed to a certain level of risk now and they definitely don't have adequate coverage with the traditional liability or BOP product that they've been buying. That is the biggest paradigm shift for brokers that I can see.
SK: I work on selling to someone that needs to protect all of their population from cyber exposures. Right now, it's playing out very well based on the information we're collecting from policyholders within programs we work with through affinity organizations. We're identifying anyone high-risk, and they're then taking steps to work with the policyholder to reduce the risk. On the losses, we're getting less than a quarter than the number of expected losses so far - it's really exciting to see such great results.
NW: We have an ongoing dialogue with our policyholders. Most folks just talk to them at bind and renewal or if there's a claim. Meanwhile, we are constantly monitoring the market. We have cybersecurity experts on staff. If there's a hack introducing a new vulnerability, we reach out proactively to plug that hole. It's more than the traditional insurance experience where you buy your policy, never think about it, and your risk is your risk. For us, we think we add a ton of value by being able to reach out to the CTO of a company and say: "Hey look, you have this vulnerability that hasn't been exploited yet but we think you should fix it." It's a new way of thinking about it for brokers, and a massive value prop for Insurtechs over incumbents. We aren't waiting for the claims to come to us, but are working with policyholders to make them better risks, which benefits both of us.
SK: That is the nut that a lot of these middle-market insurers and brokers are trying to crack. The insurers need to compete with big incumbents and brokers are very competitive with one another. A great way to do that is through policyholder and broker engagement. We send an alert to a broker, who then calls the policyholder to say "make sure you fix your vulnerability". That policyholder will send friends who ask about cyber insurance to the broker that helped them, not only with cyber insurance, but with a service that showed them where the problems are.
How has the Corvus product-building approach helped us target these kinds of distribution models?
NW: The idea is that, for Corvus, we need to make it as convenient as possible for brokers to quote and for customers to buy. You see a lot of incumbents who don't have a digital quote and buy experience — they lack the know-how and frankly the interest. You see most submissions go through email and it is difficult to track, and the experience is mainly manual and offline. For us, we have an API where you can get a quote for Corvus. Old school, email-based transactions can be fine for accounts with a large premium and complex deals that require a lot of time from underwriters. But a digital experience is a great match for the smaller deals often enabled by partnerships.
SK: My experience with traditional insurance technology is they'll take 18-24 months to build something, and by then it's outdated and everyone who sponsored it internally has moved on to something else. At Corvus, we differentiate ourselves because a third of our employees are underwriters, but another third of our employees are on the tech side, which is unusual for a traditional MGA. A lot of Insurtechs can build really cool tech, but the use case can be lacking without underwriter input. Many insurers just can't compete when it comes down to easily packaged technology that is straightforward to use.
Want to learn more about our alternative distribution models? Click here for more on Corvus Reinsurance. For additional information on Corvus Partnerships, click here.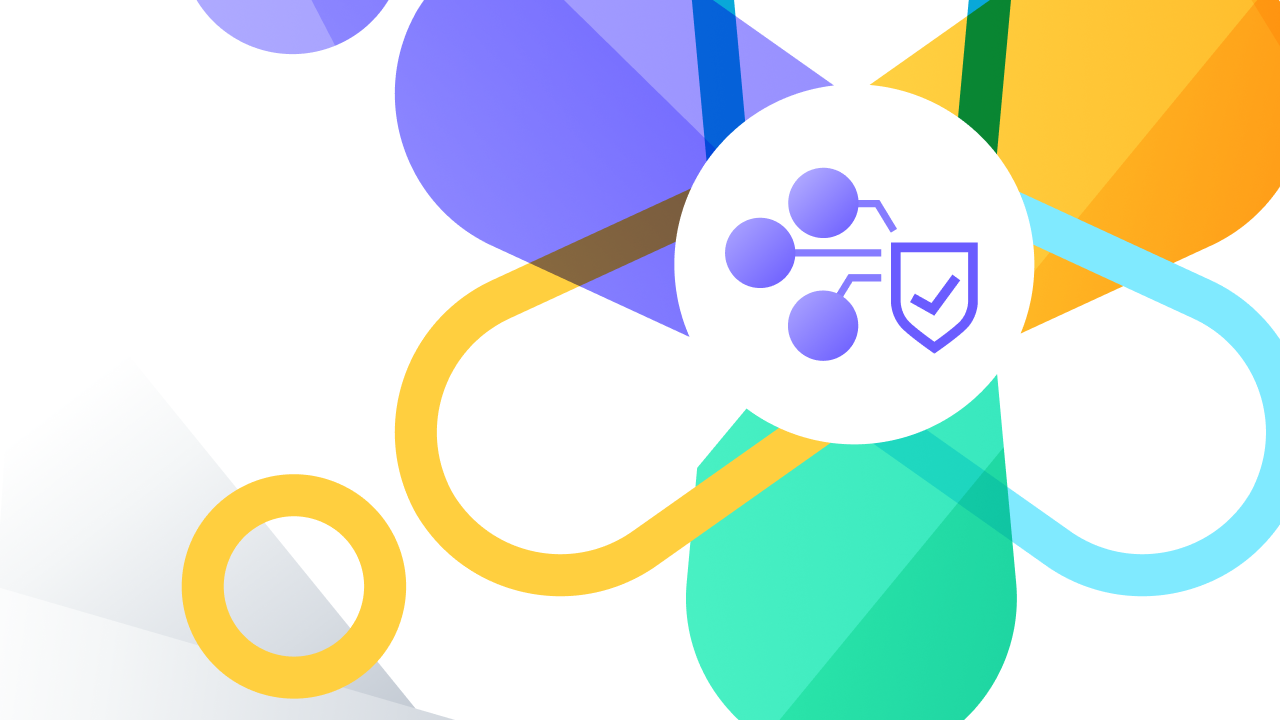 This week, our team at Corvus was pleased to take part in a major announcement by SentinelOne of its WatchTower Vital Signs Report app in the Singularity Marketplace. For cyber underwriters like Corvus, this app provides a real-time "inside-out" view of an enterprise's cybersecurity health for improved policy accessibility and reduced underwriting risk. This represents an exciting and needed development in our industry, as insurers contend with major shifts in the nature of organizations' IT systems and the nature of the threats they're exposed to, and in policyholder expectations.
Welcome to our (cybersecurity) campsite, where even the forest is going digital. We've got the essentials: a warm fire, marshmallows to toast, and some very passionate horror enthusiasts. What's a cool, fall night in the woods without the retelling of a cybersecurity nightmare? This time, we'll be following a data exfiltration attack at Parakeet Incorporated, a research-driven pharmaceutical company.