01.31.20
Corvus Team
[WHITEPAPER] The Broker's Guide to Ransomware
Get up to speed on the basics of the biggest new threat to cybersecurity for your clients.
Understanding Ransomware
At its core, "ransomware" is a category of cyberattack in which criminal endeavors to lock up (through encryption) files or devices that are critical to an organization, and demands a ransom payment in exchange for the return of control over the encrypted property.
A Rise in Cyber Threats
In 2019, reports showed dramatic increases in overall ransomware attacks, including a 118% increase through the first quarter of 2019 by one count and a 363% increase through the first half of 2019 by another. The trend has not gone unnoticed. High-profile attacks on hospital systems and municipal governments, such as the cities of Baltimore and New Orleans, have grabbed the most headlines. But no industry or type of organization is immune. Attack trends will shift to wherever there appears to be fertile ground.
Cyber Insurance can be a solution to transferring that risk and mitigating the risk of an attack thanks to value-added services attached to cyber policies. By gaining a better understanding of ransomware, brokers can confidently advise their clients on appropriate cyber coverage, risk mitigation services, and how to develop a response plan.
Download the Whitepaper
This whitepaper will cover the basics that brokers should understand about the risk ransomware presents to their clients, as well as how insurance policies respond to ransomware and how to offer the best coverage.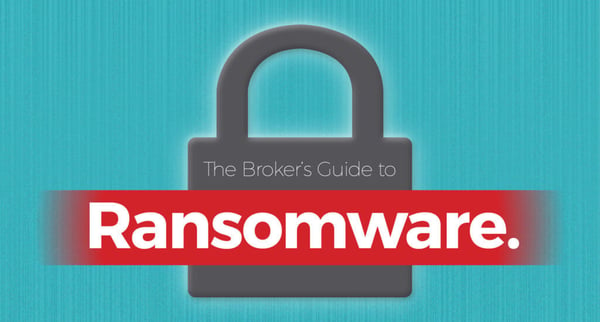 It starts with 5.25-inch floppy disks. Cue up Every Rose Has Its Thorn by Poison -- because it's 1989. Computers aren't a household necessity quite yet, the AIDS epidemic is ablaze, and a Harvard-taught evolutionary biologist, Dr. Joseph Popp, has mailed 20,000 copies of a computer-based questionnaire to the recent attendees of the World Health Organization AIDS conference.
A fresh face compared to other lines, cyber has taken many forms before — an easy add-on, a profitable afterthought, a tech-heavy nuisance — but was never a top priority. However, after headline-worthy ransomware attacks, data breaches, and serious losses for insurers, cyber insurance is getting the main character treatment.