12.10.19
Corvus Team
[WEBINAR] CCPA: What California's New Law Means for Your Clients
Breaking Down the California Consumer Privacy Act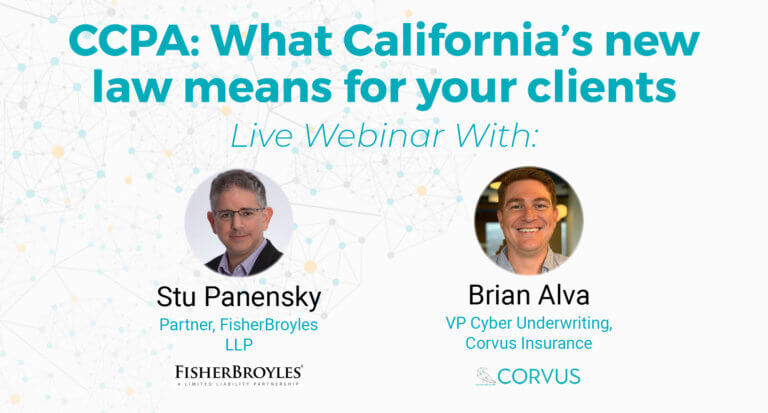 On December 10th, Corvus hosted Stuart Panensky, Partner at FisherBroyles LLP and expert from insurance and cybersecurity to discuss what insurance brokers need to know about the CCPA and how it relates to cyber exposure. Complete the form below to receive the full webinar replay.
What's the difference between your most overprepared travel buddy and a cybersecurity pro?
The following interview was originally published as part of Corvus's quarterly Cyber Risk Aggregation report, known as the Nutcracker Report. We deliver these insights on trends in the aggregation of cyber risk to a select group of reinsurers, reinsurance brokers, and program managers. If you'd like to receive the report in the future, please send your inquiry to flock@corvusinsurance.com.