12.18.19
Corvus Team
Now in Flight: Granular Cyber Risk Benchmarking With Every Quote
New feature helps Corvus brokers and policyholders to contextualize cyber risk posture.
We sat down with Tora to talk about her approach to product management, working with brokers, and what she's excited to do next with the CrowBar.
Today the Corvus Team is excited to introduce our broker partners to the Peer Benchmark, a new addition to our Dynamic Loss Prevention (DLP) Reports.
This feature helps brokers to contextualize the Corvus Score, our measure of an organization's IT security, and relay that information to clients of any kind with confidence, knowing that the information represents the client's IT security as compared with truly similar organizations.
What Is Peer Benchmarking?
In addition to the Corvus Score, brokers and policyholders will now see a separate Peer Benchmark figure on the DLP Report. This benchmark, expressed as a percentile, ranks the organization's Corvus Score against a select group of peer organizations based not only on the organization's industry class, but also its annual revenue. By combining these two key aspects in selecting a group of peer organizations to compare, the benchmark offers a granular comparison of cyber risk.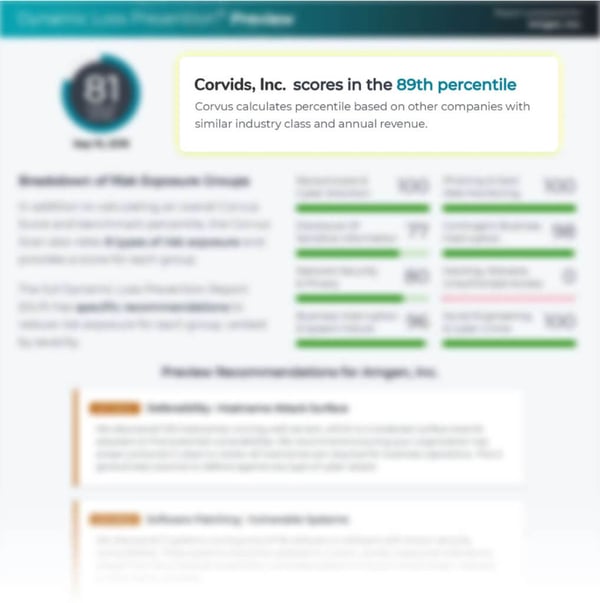 How to Explain the Score
The Peer Benchmark shows policyholders how their scan results compare with others in similar industries - especially important in some industries like Healthcare or Finance that have distinctive security traits. We also layer in revenue size as our data science analysis indicates revenue is a strong predictor of loss when compared with peers.
For an example, this could help you to explain to your local law firm client how their cyber risk compares to a similarly-sized legal business rather than a global firm; or to avoid comparing a major construction company, with its large flow of payments to subcontractors, hundreds of employees, and distributed IT system, to the cyber exposure of a local contractor.
The Corvus Score remains the primary driver of our cyber risk underwriting, and indicates the overall level of cybersecurity risk the organization faces. Coupled with the Peer Benchmark, brokers can explain the risk profile as it is relative to other companies, as well as independently.
A New Look
If you've worked with Corvus in the past, you may notice that the Dynamic Loss Prevention report in the quote letter has a new look to go along with the added benchmarking feature. We've adjusted the design to be easier to read and digest, and also made some changes to the risk-prioritized security recommendations to make them clearer and easier to understand for brokers and policyholders.
We hope you find this update helpful in explaining cyber risk to your clients!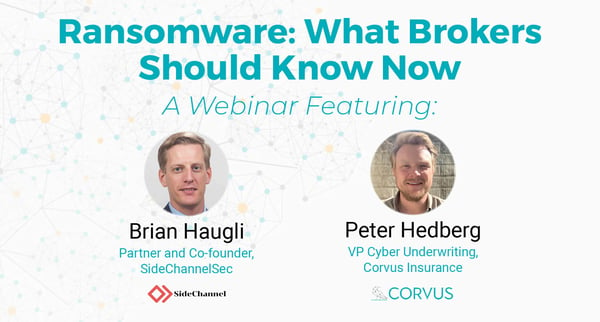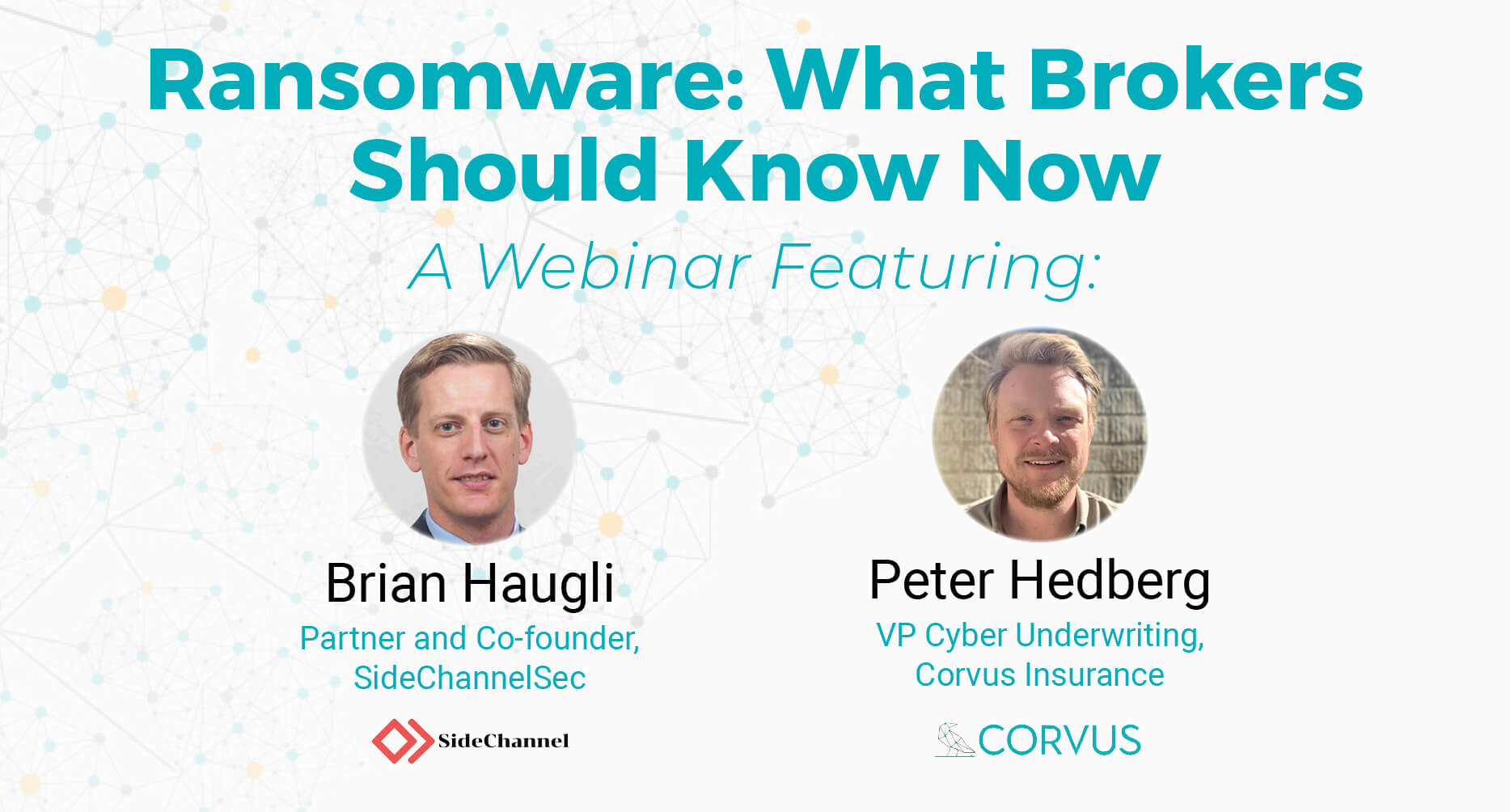 Ransomware: What Brokers Should Know Now
Attributes 12,394% Revenue Growth to Unique Data-Driven Cyber Insurance Offerings and Expert Underwriting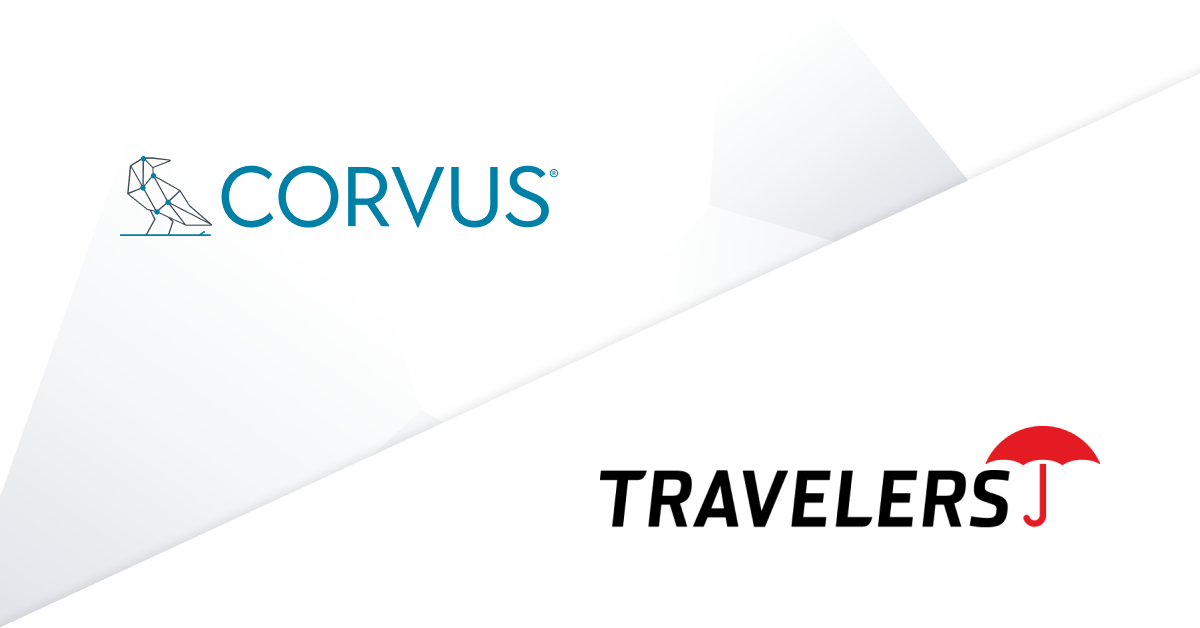 Collaboration will offer local brokers and policyholders coverage for enterprises with up to EUR 1 billion in revenue