11.12.19
Corvus Team
In The Binoculars: Tora Olafsen, Senior Product Manager
We sat down with Tora to talk about her approach to product management, working with brokers, and what she's excited to do next with the CrowBar.
Corvus Question & Answer Session with Tara Olafsen
Meet Tora Olafsen, Senior Product Manager at Corvus insurance.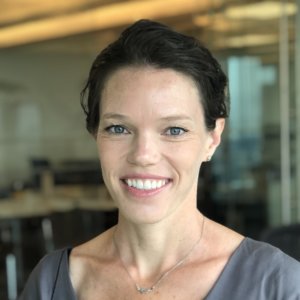 In her two years at Corvus, Tora has overseen the development of the CrowBar, Corvus's online platform for commercial insurance. One of the first Corvids to join the team, Tora has witnessed our company's growth from a seed-stage startup with fewer than 10 employees to a nearly 50 person team located all around the country.
For our new 'In The Binoculars' series, we sat down with Tora to talk about her approach to product management, working with brokers, and what she's excited to do next with the CrowBar.
What Initially Drew You to Working at Corvus?
I wanted to work on something truly innovative, and one of the stated missions of Corvus is to bring better technology to commercial insurance, an industry that tech just hasn't reached to the extent is has elsewhere. I knew that would mean working to understand problems that hadn't been solved yet — starting at the very beginning and defining what the technology was going to be. I'd previously worked on software for property management, an industry where technology has been embedded for many years and the problems and solutions were well-defined. Being able to start at the beginning was an exciting opportunity.
What Do You Love About Working at Corvus?
We have a culture that empowers everybody to do their best. We're very transparent, we like to make sure that everyone has the information they need to do their job. It's highly collaborative, which means more great minds from different departments can influence projects — so it's not just a marketing project or a sales project, it's also influenced by data science or engineering or operations. That just makes us more powerful as a company, and more fun!
Another thing I like is that the culture is generally a "do whatever it takes to get things done" culture. Another way to put it is that it's a progressive culture, so we're constantly working towards new and better things — we're ok with failure, we learn from it and move on.
What Is the Crowbar?
At its core, CrowBar is a tool that empowers broker success and internal efficiency. It's our data intelligence, rating engine, quoting platform, and policy management system. It powers our external-facing experiences such as online quoting, Dynamic Loss Prevention®, and resource access and increases internal effectiveness and efficiency through our data-informed rating engine and policy processing.
The technology behind the CrowBar also powers our quotes and the data we're able to surface there, so even if our users aren't on the portal, they're still able to benefit from the technology we create.
How Did We Get Here, From a Product Perspective?
We knew that as an InsurTech competing with legacy carriers, we'd need to not only showcase our tech and underwriting chops but also focus on user experiences. Nearly every broker expected a digital portal as part of our solution - it was already table stakes. What wasn't table stakes was usability and simplicity, so we focused on that as one of the core tenets of our software. What we ended up creating is what many brokers call the "easiest quoting platform" available.
Since we launched the CrowBar, we have been soliciting user feedback and user tests to help guide the next major (and minor) steps in the progression of the software and technology. We're focusing on API integrations to reach our brokers where they are instead of asking them to come to us, as well as empowering our brokers with data-driven and customized solutions.
On What's Exciting in the Future of the Crowbar:
I view the external (broker-facing) side of the platform as having two primary goals. On one side, we have the core quoting platform that brokers already love, and the exciting work to be done there is to make it truly delightful to use. I am happiest when a user actually smiles when using a product I worked on. We'll work to achieve that by solving core problems our users are proactively telling us about and anticipating their needs before they even realize they needed it. And then on the other side, what I think of as the "growth" goal for the product, we're focusing on different ways we can leverage our data science team and results to provide personalized experiences and education.
On Corvus's Approach to Product Management and User Feedback:
I like to focus on the intersection between user problems and business problems -- identifying the features and experiences that solve for both. That way we can benefit the user directly by solving a specific problem they have, but also ensure we are making sustainable decisions for our business.
In the very beginning, it was hard to get feedback from brokers. Now we find brokers are eager to give feedback — they know we're here to stay, and we've proven we can create technology that helps them succeed. We share that feedback across the company, as we believe that collectively we can create more innovative solutions when we work together cross-functionally, and we're always thinking empathically to better understand the workflows surrounding the user's problems.
On Brokers Leveraging Data and InsurTech Solutions:
There's a certain level of skepticism, or even fear, among insurance brokers when it comes to the ambiguously defined word, "technology". We have seen other InsurTech startups that were clearly trying to disintermediate the value chain, essentially marginalize or eliminate the role of the brokers, so their skepticism is not unwarranted. But our mission is to empower brokers, so we try to focus on creating trust between Corvus and our brokers with technology. For example, that can mean ensuring they have full visibility into the quoting process or translating complex cyber-security terms into insurance risk terms.
We have and continue to gather a lot of data and expertise on the actual risks and trends behind each of our insurance products. We want to repackage that knowledge for our brokers so that they can help their clients protect themselves, particularly relevant for our cyber policyholders where the understanding of cyber security and cyber insurance is still low relative to the increasing number of risks posed in this area.
What's Your Favorite Bird?
I love all birds - I used to want an aviary in my house! If you force me to pick one today, I'd have to go with the Owl. The silent hunter watching and learning before swiftly selecting a target.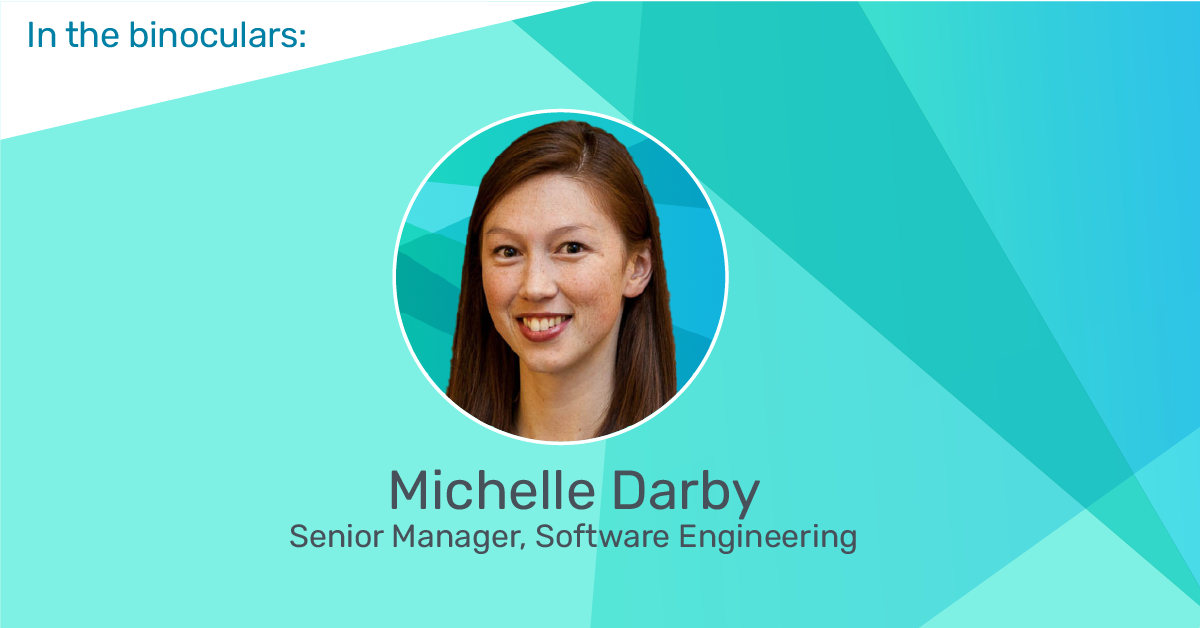 Meet Michelle Darby, Senior Manager of Software Engineering. In her four years at Corvus — four years and a month, if you're counting — she's seen the company and her own team grow exponentially. With previous experience founding a company, Michelle talks us through how her background helps her approach the expansion of her team, and how she fosters a positive culture for incoming and long-term employees. For Michelle's insights, you can read our latest Q&A below: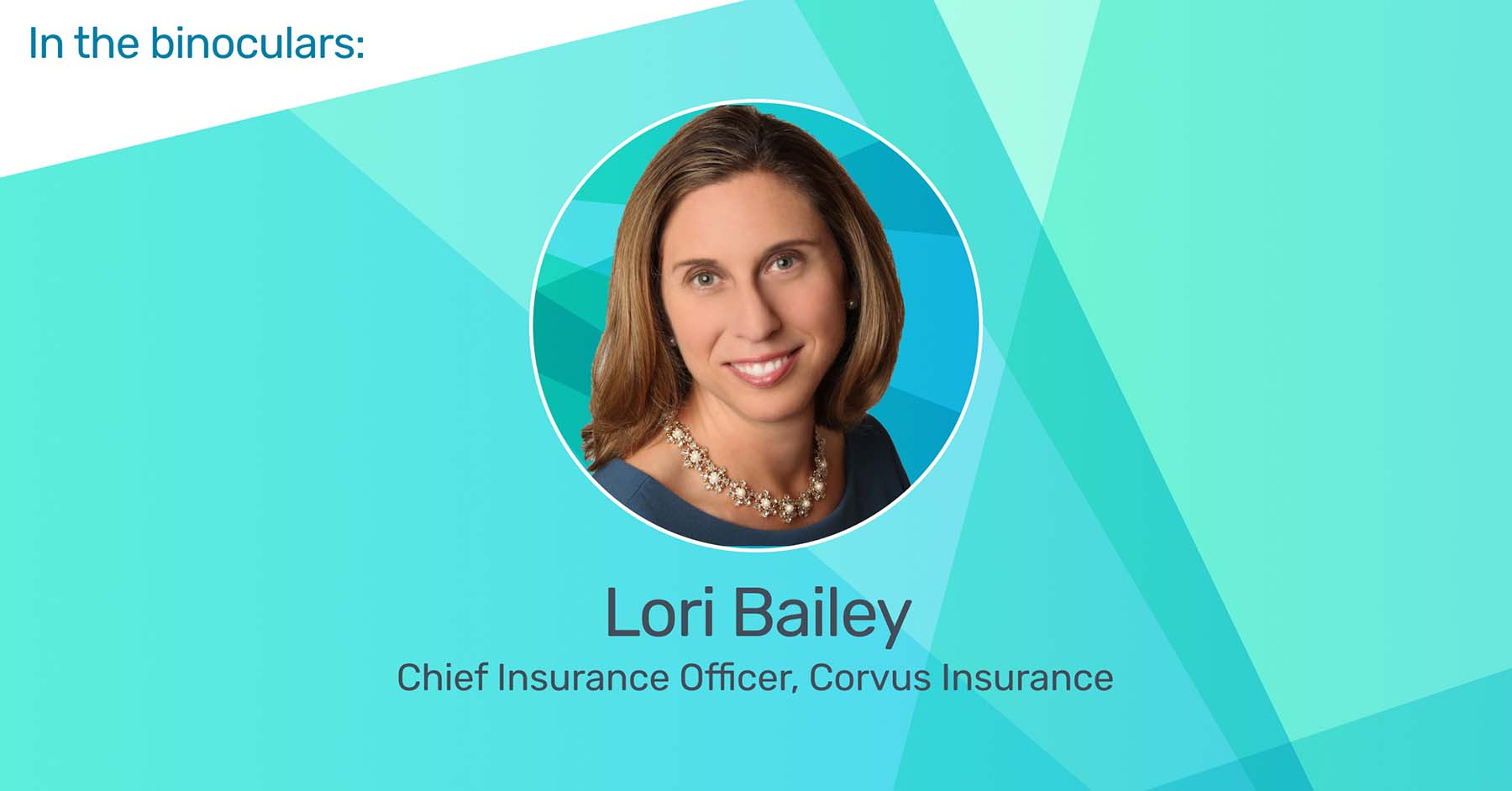 We're spreading our wings to welcome another new hire to Corvus, Lori Bailey!