02.26.20
Corvus Team
View From the Nest: Welcoming Courtney Lynn & Brett Klein
It's our pleasure to welcome two new underwriters to the flock: VP of Cyber Underwriting Courtney Lynn and Senior Underwriter Brett Klein, who bring a combined 18 years of insurance experience to our teams in the Northeast.
Corvus Welcomes Two New Underwriters to the Flock
Living with her husband and children in a Brooklyn house divided by Yankees and Mets fandom, Courtney is the new Corvid on the block in our growing New York City office. After starting her career at The Hartford in New York as a D&O underwriter, she eventually made the jump to start a book of cyber/tech business at Nationwide. Since then, she's continued to build her expertise in the cyber/E&O underwriting practice at Brit USA.
Brett and his family share a love for sports (he was named after Brett Favre, in fact) but it's the NHL's New York Rangers that hold a place in his heart. After graduating from Quinnipiac University in Connecticut, Brett went straight into Cyber and Tech E&O underwriting and has spent the past four years at Chubb specializing in accounts under $100M in revenue.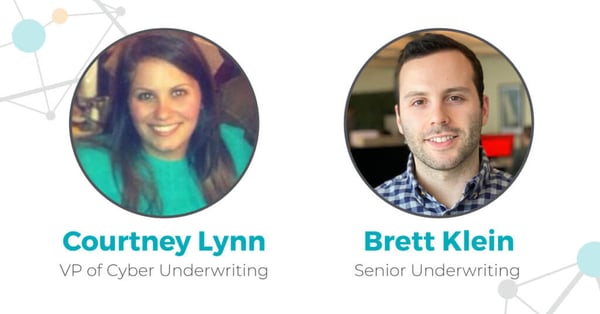 Why Did They Decide to Join Corvus?
When asked 'why did you decide to join Corvus?', the pair both reflected on interests to work in an exciting and ever-evolving environment. Says Brett:
The InsurTech world as a whole is incredibly exciting. People don't realize that cyber is still relatively new and what Corvus does to integrate insurance and technology is really what sets it apart and I knew I had to be a part of it.
In addition to being attracted to the innovation at Corvus, Courtney pointed out she was "drawn to a culture of listening and Corvus' ability to be nimble in the marketplace."
Their insurance backgrounds will be an asset for our team, and perhaps even more exciting are their visions for the future. Lynn is focused on helping the Corvus team build sustainable national broker relationships, which she cites as the key for continued growth and success. Klein describes his Senior Underwriter role as "an incredible opportunity" to help educate agents and brokers. He notes that Cyber risk is still relatively misunderstood, and thinks helping agents/brokers sell cyber to first-time cyber buyers is a thrill.
Phil Edmundson, Corvus Founder & CEO Comments on New Hires
Phil Edmundson, Corvus Founder & CEO, commented on the new additions to the underwriting team and the intersection of technology with the field:
The technology we create at Corvus makes for a more rewarding career environment for underwriters. With small accounts automated and responded to immediately through our CrowBar, talented underwriters are able to focus attention on larger, more complex deals while serving their brokers' entire portfolios of accounts.
We in the Corvus Flock are lucky to have these two, and many other driven individuals, aboard, helping to bolster our efforts in 2020!
Interested in speaking with Brett, Courtney, or one of the other underwriters at Corvus? We'd love to get in touch. Contact us here.
Open Positions at Corvus
Attributes 12,394% Revenue Growth to Unique Data-Driven Cyber Insurance Offerings and Expert Underwriting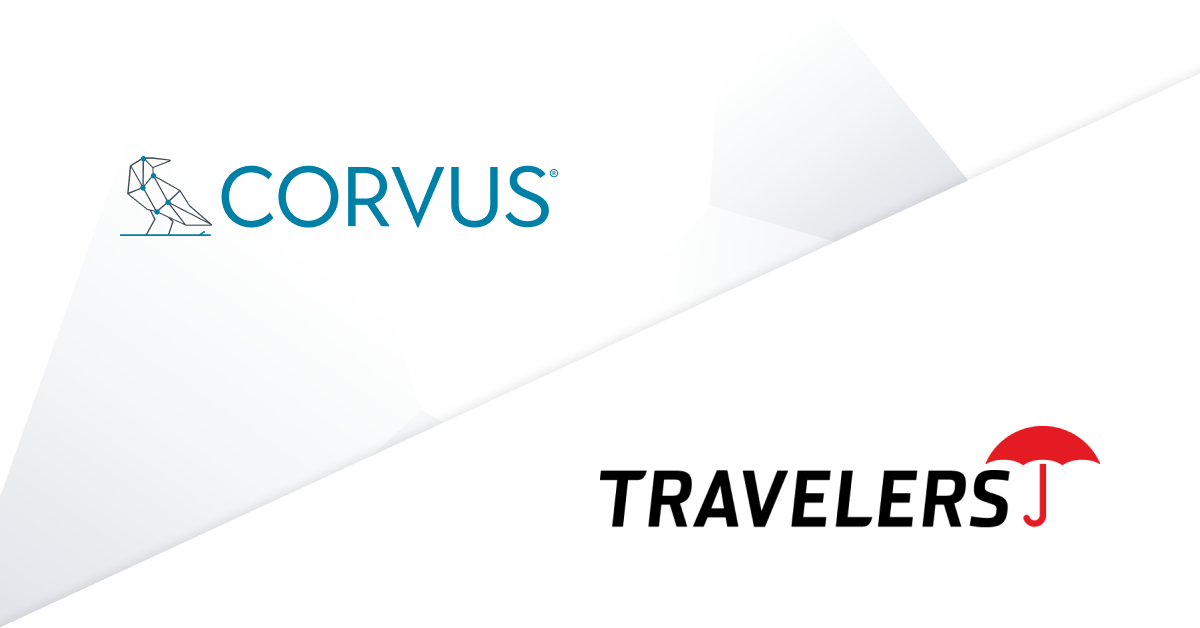 Collaboration will offer local brokers and policyholders coverage for enterprises with up to EUR 1 billion in revenue