06.20.19
Corvus Team
View From The Nest: Welcoming Peter Hedberg
Peter Hedberg has more than 15 years of insurance industry experience, with a specialty in Cyber and Tech E&O lines. Today, it's our privilege to welcome him as part of the Corvus "Flock" and to introduce him as VP of Cyber Underwriting. He will lead our New York nest, working with brokers across the Northeast region.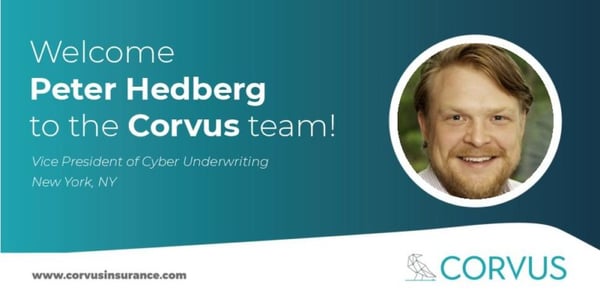 Welcome to the Flock: Peter Hedberg, VP of Cyber Underwriting
A Minnesota native, Peter started his career by working his way from IT intern to the position of cyber broker at Hays Companies over the course of ten years. He has spent the past 6 years based in New York City, first growing Hiscox USA's business in the Northeast region as Assistant Vice President and more recently managing the tech and cyber side of NAS Insurance Services (now Tokio Marine HCC) as Vice President.
Peter is excited to join a startup that is working to reinvent commercial insurance. Over his years at established carriers, he has been "fighting long ingrained procedural norms" in the insurance industry, which for him is what makes this new opportunity at Corvus so invigorating. As he puts it "I'm now on the front line of reshaping this industry. The possibilities are so exciting."
Peter's career background gives him insight into how to empower brokers to help their policyholders navigate the complex area of cyber risk. He hopes that in serving our clients he can be an advocate for "the sustainable and lucrative benefits of being value-focused" as a broker.
Although his work primarily keeps him on the east coast, in his free time Peter loves to head back to his cabin in northern Minnesota where he enjoys the outdoors with his son Magnus and wife Bri. With an education in business, English, and history, Peter's truly passionate about what he refers to as "the bloodsport of public policy" and will readily engage in relevant discussion.
Interested in speaking with Peter and Corvus? We'd love to get in touch. Contact us here!
Attributes 12,394% Revenue Growth to Unique Data-Driven Cyber Insurance Offerings and Expert Underwriting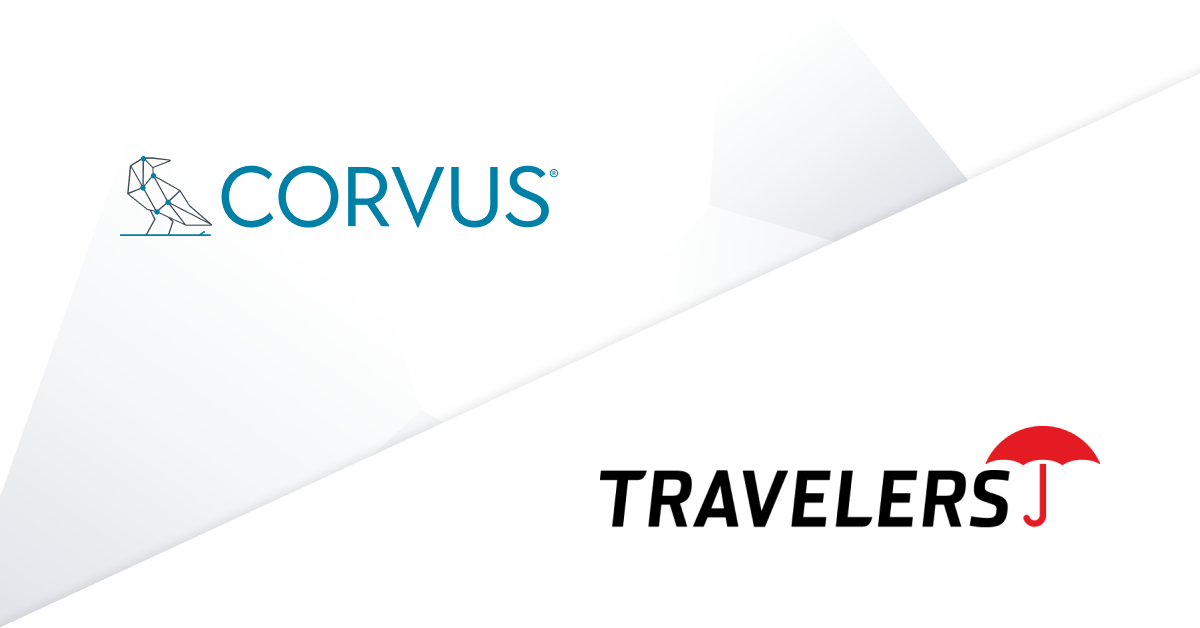 Collaboration will offer local brokers and policyholders coverage for enterprises with up to EUR 1 billion in revenue