10.04.19
Mike Karbassi
Now In Flight: Data-Driven Expansion of Broad-Form Social Engineering and Cyber Crime Coverages
Today we are pleased to announce an update to our cyber underwriting model that rewards highly protected organizations with higher limits for Social Engineering and Cyber Crime coverage.
Enhancing Smart Cyber Insurance®
Our Smart Cyber Insurance® coverage, already among the industry's most comprehensive, will be automatically enhanced for policyholders who utilize email authentication services and have other email security characteristics, as identified by the Corvus Scan.
"Social engineering is the leading way attackers infiltrate organizations today. To provide the best cyber insurance, we must constantly adapt coverage to meet the prevailing risk environment," says Phil Edmundson, Founder, and CEO.
Social Engineering and Cyber Crime coverage includes coverage for losses due to activity like phishing, spear phishing, and other forms of criminal deception, which often take place via email. As methods and risks change, so must coverage. The enhanced policy limits for Social Engineering and Cyber Crime help our policyholders who are working to protect their businesses get greater assurance their risks are well managed.
The Corvus Scan
The Corvus Scan is a proprietary technology that assesses an organization's cyber risk posture in minutes. The results of the scan drive Dynamic Loss Prevention®, Corvus's program for helping brokers and policyholders better understand and mitigate risk, as well as driving the underwriting of Corvus's Smart Cyber Insurance policies. With today's update, the underwriting model will offer limits up to $1,000,000 to those organizations identified by the Corvus Scan as having taken the most effective steps to reduce the risk of a social engineering attack.
"Organizations of all types, from municipal governments to tech companies, are realizing that the social engineering problem is not going away, and the consequences of being hacked are increasing as digital technology becomes central to business operations, even in sectors that were slow to adopt it," says Chris Hedenberg, Director of Data Science at Corvus. "The Corvus Scan can help those organizations get the credit they deserve for taking steps to prevent adverse events."
The update is an example of our approach to underwriting using data science techniques like machine learning to rapidly iterate its underwriting models. "Our machine learning tools are being deployed to deliver increasingly insightful underwriting decisions for our brokers and their clients. It's important to note that accounts that score poorly in these defenses can be aided by our insights, as well. Together we can work to better manage and reduce the overall cost of risk." said Corvus CEO Philip Edmundson.
Want to get in touch to learn more about our coverage? Click here.
Attributes 12,394% Revenue Growth to Unique Data-Driven Cyber Insurance Offerings and Expert Underwriting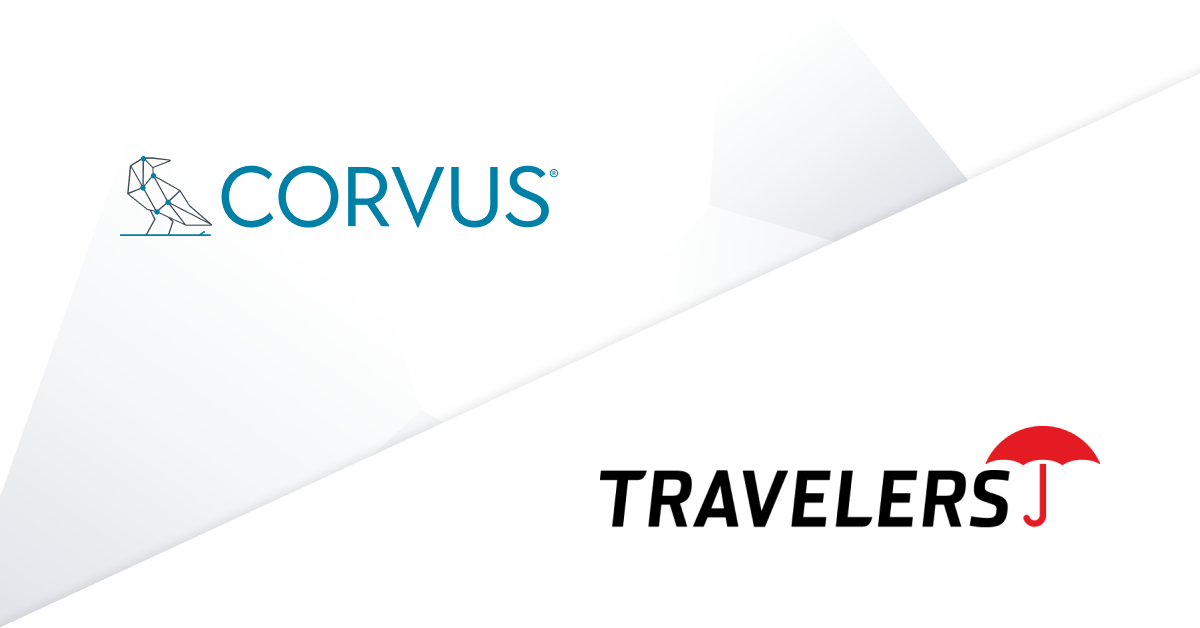 Collaboration will offer local brokers and policyholders coverage for enterprises with up to EUR 1 billion in revenue