12.09.21
Corvus Team
Corvus Insurance to Bolster Risk Assessment with Cloudflare Partnership
Corvus will leverage Cloudflare's threat and security signals in its underwriting and risk mitigation processes
Corvus Insurance Partners with Cloudflare
BOSTON (December 09, 2021) — Corvus Insurance, the leading provider of smart commercial insurance products powered by AI-driven risk data, today announced a partnership with Cloudflare, Inc., the security, performance, and reliability company, to share in its threat and security signals to improve visibility into risk areas among current and prospective policyholders.
New Benefits for Brokers and Policyholders
By partnering with Cloudflare, brokers and policyholders working with Corvus will benefit from enhanced risk assessment and underwriting capabilities that will be built using data provided by Cloudflare's market-leading suite of products. The partnership was one of several new relationships announced by Cloudflare today with prominent cyber insurers and incident response providers.
"We are excited to work with Cloudflare to address our customers' cybersecurity needs and help reduce their cyber risk. Collaborating with cybersecurity companies like Cloudflare will enable a more data-driven underwriting approach that the industry needs," said Nate Walsh, Head of Strategic Partnerships at Corvus Insurance.
The Corvus Data Science team has previously found that Cloudflare's tools are a positive deterrent against cyberattacks when studying the effect of various tools and solutions among the company's policyholder base.
"We're helping protect millions of organizations every day, and cyber insurers understand the benefit that brings to keeping a company protected online," said Matthew Prince, co-founder and CEO of Cloudflare. "By working closely with some of the most prominent cyber insurers and incident response providers we are now helping businesses to comprehensively manage their risk online."
About Corvus
Corvus Insurance is the leading provider of commercial insurance products built on advanced data science, with an AI-driven approach to empowering brokers and policyholders to better predict and prevent loss. With each Smart Commercial Insurance® policy, Corvus supplies proprietary Dynamic Loss Prevention® reports to inform policyholders of critical cyber risk areas and provide actionable security recommendations. Founded in 2017 by a team of veteran entrepreneurs from the insurance and technology industries, Corvus is backed by Insight Partners, Bain Capital Ventures, .406 Ventures, Hudson Structured Capital Management, Aquiline Technology Growth, FinTLV, Telstra Ventures, Obvious Ventures, and MTech Capital. The company is headquartered in Boston, Massachusetts, and has offices across the U.S.

Attributes 12,394% Revenue Growth to Unique Data-Driven Cyber Insurance Offerings and Expert Underwriting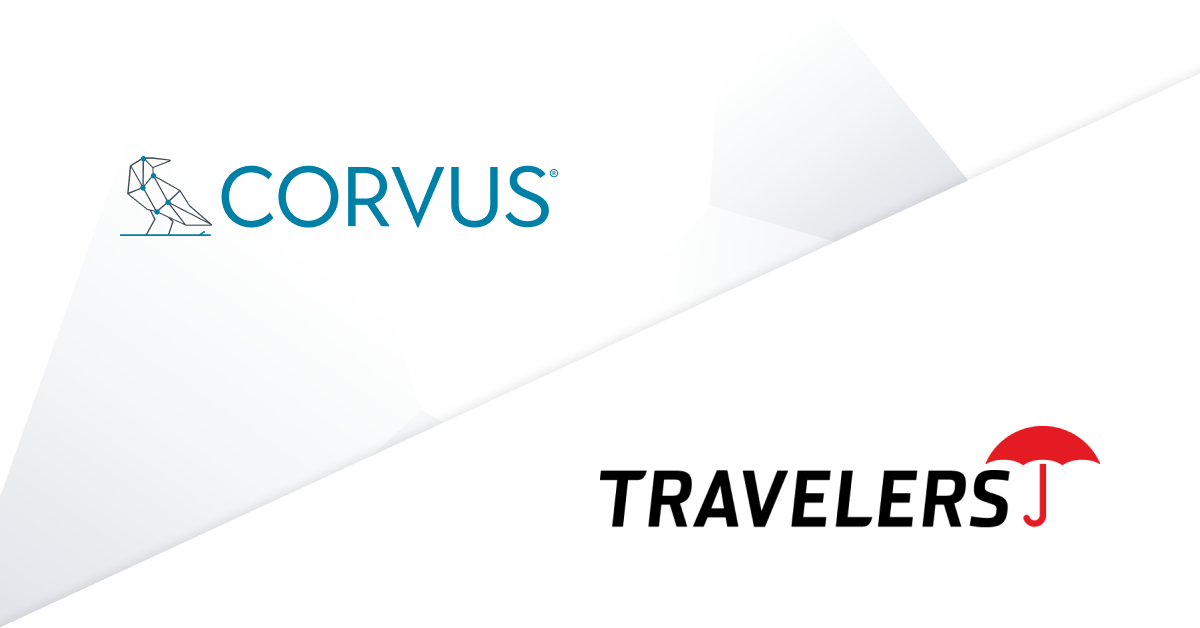 Collaboration will offer local brokers and policyholders coverage for enterprises with up to EUR 1 billion in revenue