09.08.21
Corvus Team
Corvus Insurance Combats Cyber Risk With New Risk Aggregation Platform
First-of-its-kind, real-time risk aggregation platform utilizes Corvus scan data, makes risk capital more transparent and efficient for insurers and reinsurers.
The Risk Aggregation PlatformTM from Corvus
BOSTON (September 8, 2021) -- Corvus Insurance, the leading provider of smart commercial insurance products powered by AI-driven risk data, today announced its Risk Aggregation Platform, a data-powered offering that provides risk capital partners with unprecedented visibility into the Corvus book of business in real-time. Through this offering, reinsurers and program managers gain access to crucial insurance metrics, aggregate exposure data, ransomware scores, and information regarding emerging threats.
The Risk Aggregation Platform provides insurers with the ability to manage net exposure by enabling review of premiums, policy numbers, or limits exposed in aggregate for any combination of these metrics directly within the platform. Partners can receive breakdowns of the Corvus book of business based on policy firmographics like industry, revenue, and location as well as cybersecurity metrics including web hosting, email security, SaaS, and other technologies. The breakdowns include the results of Corvus's proprietary risk scores for ransomware and overall IT hygiene. On the basis of these breakdowns, partners can then take instant action by capping premium or limiting quotes for segments identified through the platform's tools.
"The introduction of our Risk Aggregation Platform allows Corvus to extend its data-driven cyber risk value propositions to its risk capital partners. We seek to be the cyber insurance partner of choice. Corvus continues to advance our goal of reimagining the broker and policyholder experience, and the Risk Aggregation Platform brings us yet another step closer to reaching that goal," said Phil Edmundson, Chief Executive Officer and founder of Corvus Insurance. "We are proud to pioneer the use of AI and data-driven technologies to bring this efficient and transparent digital approach to our risk capital partners as we work together to make the world a safer place."
Integrating with the Corvus CrowBar
The Risk Aggregation Platform, the newest component of the CrowBar®, Corvus's flagship digital platform addresses another serious problem for Risk Capital partners. Cybersecurity incidents arise rapidly and can affect thousands of organizations at once. Visibility into new headline events including the number of policyholders affected and the Corvus response allows for quicker response to aggregation threats. The Risk Aggregation Platform includes reporting on Corvus's response to significant threats and a complete analysis of policyholder exposure and recommended next steps, including cyberattacks affecting managed service providers or other sources of concentrated risk that may develop.
For more information about Corvus, please visit corvusinsurance.com.
View the original press release on BusinessWire.
About Corvus
Corvus Insurance is the leading provider of commercial insurance products built on advanced data science, with an AI-driven approach to empowering brokers and policyholders to better predict and prevent loss. With each Smart Commercial Insurance® policy, Corvus supplies proprietary Dynamic Loss Prevention® reports to inform policyholders of critical cyber risk areas and provide actionable security recommendations. Founded in 2017 by a team of veteran entrepreneurs from the insurance and technology industries, Corvus is backed by Insight Partners, Bain Capital Ventures, .406 Ventures, Hudson Structured Capital Management, Aquiline Technology Growth, FinTLV, Telstra Ventures, Obvious Ventures, and MTech Capital. The company is headquartered in Boston, Massachusetts, and has offices across the U.S.
Attributes 12,394% Revenue Growth to Unique Data-Driven Cyber Insurance Offerings and Expert Underwriting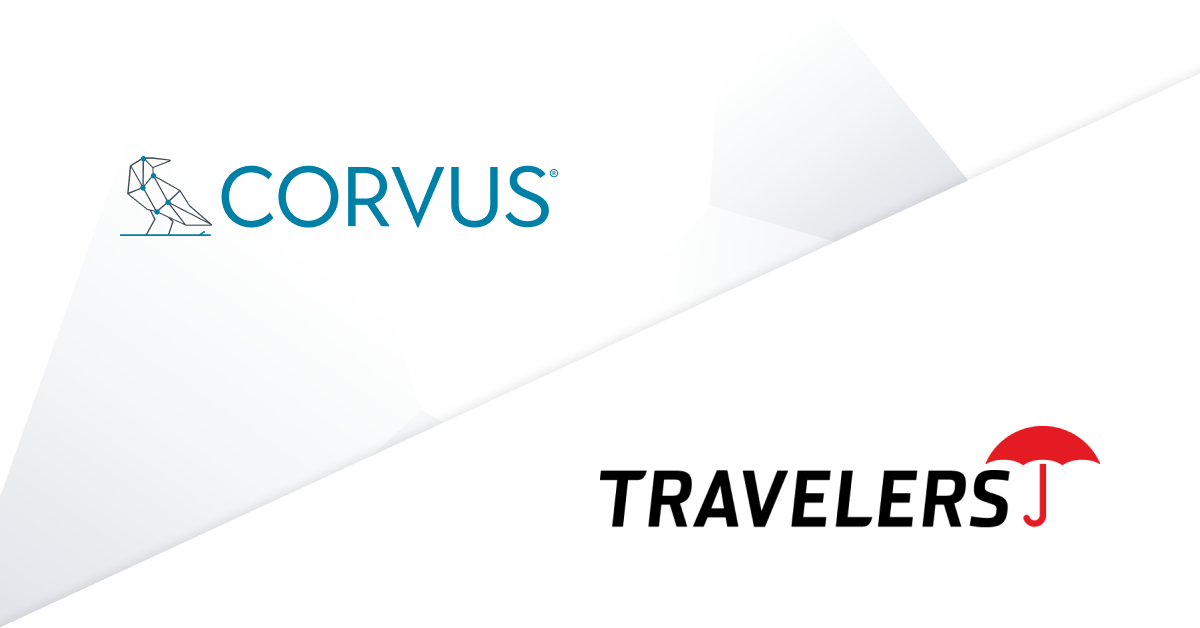 Collaboration will offer local brokers and policyholders coverage for enterprises with up to EUR 1 billion in revenue