10.06.21
Corvus Team
Corvus Insurance Appoints Vincent Weafer as New CTO
Former Capital One cyber engineering executive joins Corvus to further advance technology offerings.
Welcome to the Flock: Vincent Weafer, Chief Technology Officer
BOSTON (October 6, 2021) -- Corvus Insurance, the leading provider of smart commercial insurance products powered by AI-driven risk data, recently welcomed Vincent Weafer as its new Chief Technology Officer, bringing over 25 years of engineering leadership experience to the organization.
Weafer previously served as Senior Vice President of Cyber Engineering at Capital One, where he led a multi-disciplined team of cyber, technology, and machine learning engineers focused on threat and risk mitigation. He also held engineering and research leadership roles at McAfee, Intel and Symantec, where Weafer focused on providing best-in-class protection solutions in malware, host and network intrusion, email, vulnerability, and web security. Weafer currently serves as Executive Advisor to automated endpoint threat investigation solution startup TriagingX.
What Made Vincent Weafer Want to Join Corvus Insurance?
"Corvus is making tremendous strides in its risk mitigation efforts across the board, so to be able to utilize the data gathered from its proprietary security scanning technology to eliminate the impact of adverse events for policyholders is critical," said Weafer. "I am thrilled to be joining the team and to be able to leverage my background in enterprise solutions delivery, security, and data analytics to reinforce Corvus's leadership position for assessing and combating cyber risk."
"Corvus is thrilled to welcome Vincent onto our growing team. His background as a technical and cybersecurity leader will be instrumental to us as we continue to scale," said Mike Lloyd, Co-Founder and Chief Product Officer of Corvus Insurance. "Vincent's experience will help our best-of-breed technology suite soar to new heights to delight our customers and further our mission to make the world a safer place."
To learn more about Corvus, please visit http://www.corvusinsurance.com.
View the original press release on BusinessWire.
About Corvus
Corvus Insurance is the leading provider of commercial insurance products built on advanced data science, with an AI-driven approach to empowering brokers and policyholders to better predict and prevent loss. With each Smart Commercial Insurance® policy, Corvus supplies proprietary Dynamic Loss Prevention® reports to inform policyholders of critical cyber risk areas and provide actionable security recommendations. Founded in 2017 by a team of veteran entrepreneurs from the insurance and technology industries, Corvus is backed by Insight Partners, Bain Capital Ventures, .406 Ventures, Hudson Structured Capital Management, Aquiline Technology Growth, FinTLV, Telstra Ventures, Obvious Ventures, and MTech Capital. The company is headquartered in Boston, Massachusetts, and has offices across the U.S.
Attributes 12,394% Revenue Growth to Unique Data-Driven Cyber Insurance Offerings and Expert Underwriting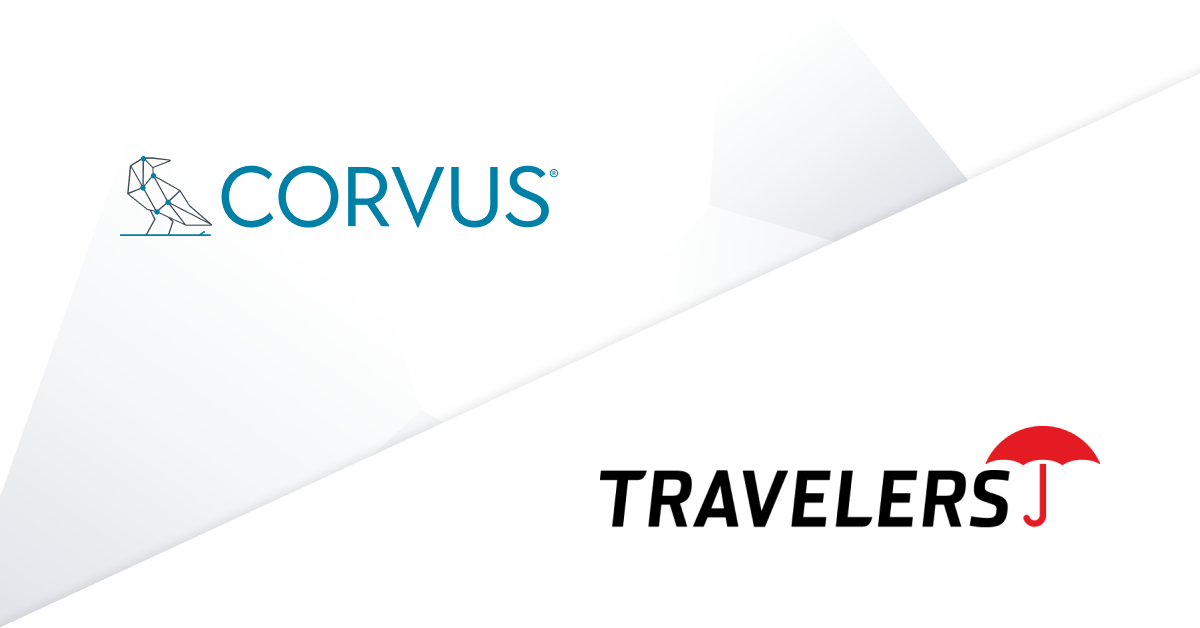 Collaboration will offer local brokers and policyholders coverage for enterprises with up to EUR 1 billion in revenue