02.27.20
Corvus Team
In The Binoculars: Mike Karbassi, Head of Cyber Underwriting
The Corvus Insights Team sat down with Mike to explore the values and objectives behind his team's success and understand his vision for the future.
Corvus Question & Answer Session with Mike Karbassi, Head of Cyber Underwriting at Corvus Insurance
As the Head of Cyber Underwriting, Mike Karbassi heads up the largest department here at Corvus. For the next installment of our In The Binoculars series, the Corvus Insights Team sat down with Mike to explore the values and objectives behind his team's success and understand his vision for the future.
CIT: You were the first underwriter here. What initially drew you to Corvus in its early growth stage?
MK: As I grew into my career and started to understand more about the industry, I developed some frustrations with the old-fashioned underwriting styles that were being used - paper applications, conference calls, Excel spreadsheets, etc. When I started working in cyber, these traditional tools were being grandfathered in and I thought this was a big mistake. Using digital tools to assess mostly digital exposures makes a lot of sense. When I connected with Phil, he and I were really aligned on this and it just felt like a good fit.
I had also heard the rumblings about InsurTech and understood that while there was a lot going on in personal lines, there was a huge untapped opportunity on the commercial lines side.
CIT: You're now the head of a team that's growing and handling more and more volume every week. How does a team keep up with its growing workload and still try to stay ahead of the game and be forward-thinking?
MK: Data Science and software engineering teams are hugely helpful - not only do we have the CrowBar [Corvus's online digital insurance platform] to do our jobs faster but we're able to do our own investigation when we see new risk trends emerging in our day-to-day. I love that instead of reacting by asking brokers and insureds a slew of additional questions on our application, we ask our Data Science team to help us dig into the data, inform our underwriting practices, and assist our policyholders to mitigate risk. This approach really sets us apart from our competitors. One recent example is our approach to ransomware threat detection. Our technology allows us to detect vulnerabilities associated with specific strains of ransomware and alert our policyholders that are at risk. We can then make recommendations on how they can improve their IT security posture.
CIT: There are those who say that humans will take on a more diminished role in the underwriting process as all levels of the industry start to adopt AI and machine learning methods. What are your thoughts on this?
MK: Based on the experience level and success of the senior underwriters that we're attracting, I think the underwriting community actually views the tech we use as an advantage, not something that will replace us. The tech and the engineers behind the Corvus Scan are immensely helpful in allowing us to automate a large segment of our business, mostly smaller, less complex risks. With brokers being able to work directly in the CrowBar and bind these policies on their own, all of those accounts move through our queue quite efficiently. But as we know, no two risks are identical, particularly as we get into larger exposures -- many accounts come with a history of complex claims, requests for bespoke coverage, or a need for higher limits. And quite frankly, some brokers prefer to work with a knowledgeable and experienced underwriter when they need assistance putting together an insurance program for complex risk.
And we don't underestimate the value of trust-building, especially with the less complicated accounts. We know for a fact that brokers and their clients are much more comfortable and satisfied when they know that there's a whole team of experienced underwriters available to help them, even if they don't end up speaking with us. Right now, I don't see a future where that can be replaced completely.
CIT: What do you feel is the most underrated or unrecognized strength of your team?
MK: Our broker partners are amazed at the volume of quotes we're delivering every day. We have been fortunate to attract experienced underwriters that are using our tech to be more productive and efficient. The speed and efficiency we're able to deliver make every stakeholder in the equation look good and feel good about the work that they're doing.
CIT: Where do you see the biggest growth opportunity in the next year?
MK: We're still just scratching the surface of the data we can use to improve risk mitigation and underwriting. We are in the position to explore and find new ways to leverage data sets that will inform the underwriting of insurance lines outside of just cyber. E&O is a great example.
That will mean increased quoting automation, additional pre-claim services, and enhanced Dynamic Loss Prevention services. We have the opportunity to find more ways to meaningfully engage with our brokers and policyholders.
CIT: What are your goals for 2020?
MK: 2019 was an incredible year to be a part of Corvus but we're really just getting started. The future will really be in building out our suite of preventative cyber risk management services - we're hoping to push more proactive services to the front lines. I'll continue to work with our team to launch new "smart" products and of course, add more talented underwriters to the flock.
CIT: Okay, now to the rapid-fire portion of our interview. Are you ready?
MK: Fire away!
CIT: What's your go-to karaoke song?
MK: 90s hip-hop is my go-to Juicy by Notorious B.I.G. is always a favorite.
CIT: What's your favorite bird?
MK: I know they aren't corvids but, I like cardinals. I think they're beautiful.
CIT: What do you like most about working in Boston?
MK: I'm a big sports fan - so any time I'm able to score Celtics, Bruins, or Red Sox tickets I'm down. Particularly the Celtics, even when they're not doing well.
CIT: Favorite place to travel on business?
MK: I like London if I'm traveling internationally. Domestically, I love the pacific northwest, specifically Seattle. The people are friendly and the scenery is great. I'm also a big fan of Austin and Dallas.
Interested in speaking with Mike or the rest of the team at Corvus?
Contact us here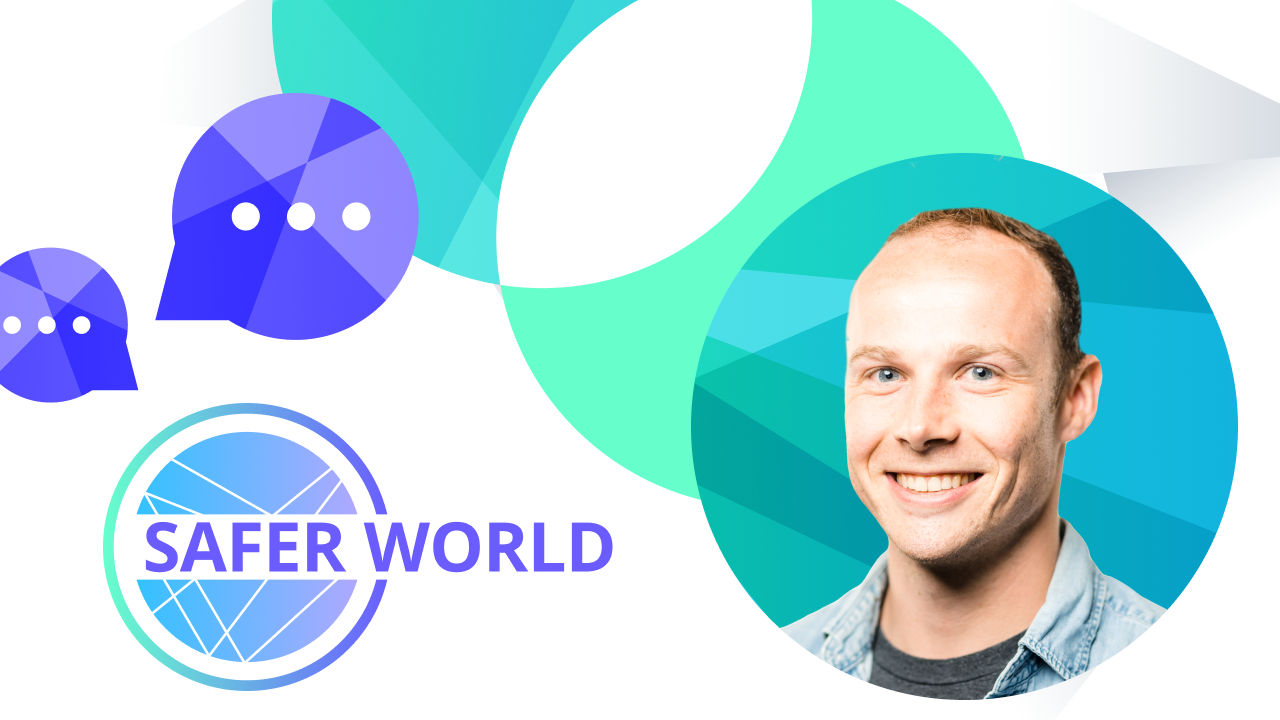 We wholeheartedly believe that insurance is a tool for the greater good — that's how our Safer World mission began. That journey continues as we grow. Last year, we expressed our gratitude to everyone that helps make our Safer World mission a reality.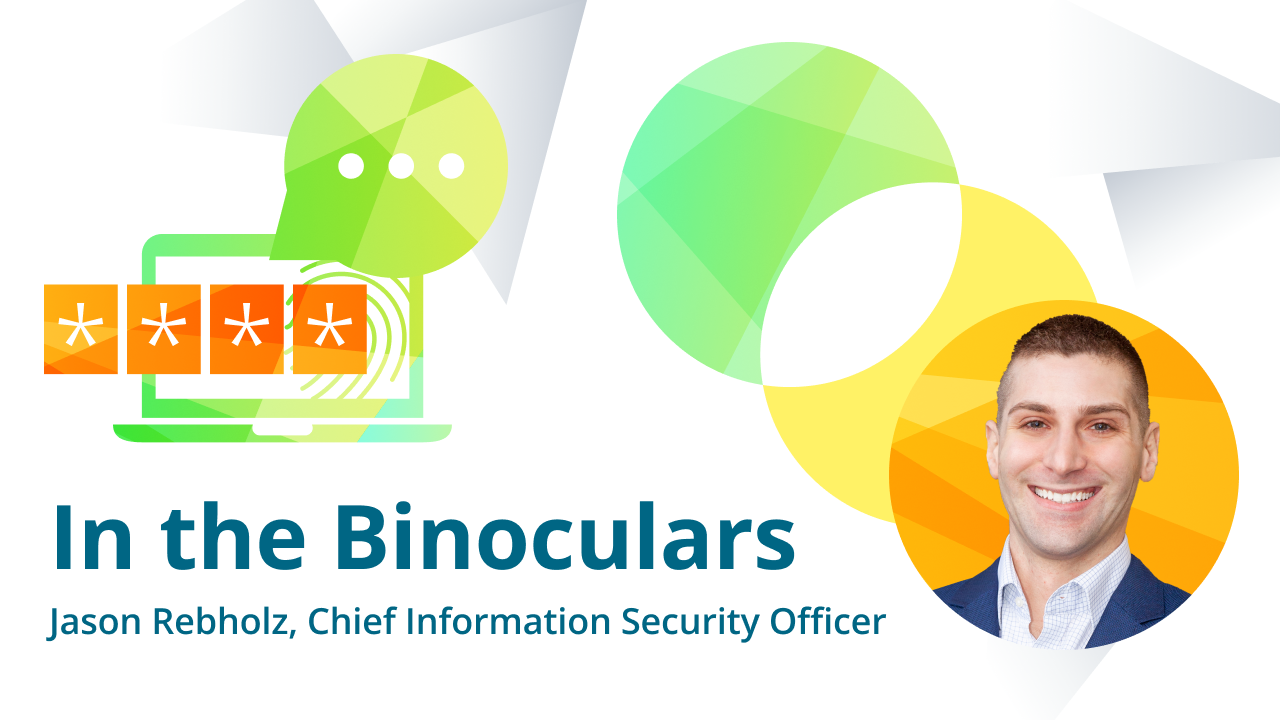 Meet Jason Rebholz. As Corvus's CISO, he's responsible for a lot of the behind-the-scenes work that keeps our organization and our policyholders safe. You might recognize him from his daily cyber security updates and insights on LinkedIn (he's a star!) but to us, he's a go-to cybersecurity expert best known for simplifying the most tricky and technical concepts.