01.10.23
Corvus Team
Highlight Reel: Our Most-Read Blogs of 2022
The content came easy in 2022 thanks to the ingenuity of cybercriminals (frustrating), the ongoing evolution of the cyber insurance market (exciting), and the collective effort organizations of all sizes made to improve their cybersecurity (encouraging!). Before we start addressing the new risks that 2023 is sure to bring, we wanted to take a moment to reflect on the blogs that piqued the interest of both brokers and policyholders in 2022.
What Were Our Top Blogs of 2022?
#1. Cyber Coverage Explained: Sub-limits and Coinsurance

While the hard market has waned, sub-limits and coinsurance seem to be here to stay. In another edition of our Cyber Coverage Explained series, we explored the growing popularity of these amendments to modern cyber policies. Learn more about the coverages most often paired with sub-limits — and the language to watch for — to ensure clients are adequately protected. Read here →
#2. Talk the Talk: Cyber Insurance Terminology Guide

Business insurance is complicated, but tackling cyber is a whole new beast. With an endless list of abbreviated terms (EDR, DDoS, MFA, and BEC just to name a few), keeping up with new threats and security solutions is an uphill battle. Especially for brokers tasked with explaining the relevancy to their clients. We've taken some of the most common terminology you'll find in policies and simplified it: what they mean, what they don't, and why it matters. Read here →
#3. Small Businesses: How to Improve Your Security on a Budget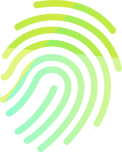 An unfortunate truth in cybersecurity is that it will always be an unfair fight. Threat actors have seemingly endless time and resources to make a profit off unsuspecting businesses. So, what can organizations do? Engage in the best defense possible. We shared the playbook to set small organizations with limited budgets up for success. Read here →
#4. Ransomware Activity Declined Prior to and During the First Weeks of the Russian Invasion of Ukraine. Why?

The year 2022 started off with a total upheaval to the ransomware ecosystem. The Russian invasion of Ukraine divided the once united front of Eastern European cybercriminals, and in return we saw a 30% reduction in ransomware claims from Q4 2021 to Q1 2022 in the United States. But that wasn't the only cause behind the change. Read here →
#5. Tracking Pixel: Everything You Need to Know

The most recent emerging threat to hit the cyber insurance market: tracking pixel technology. A 1x1 graphic about the size of a grain of sand is responsible for legal and regulatory chaos. A company's first party data is shared with third-party vendors, like Facebook and Google, to help advertisers run targeted campaigns. The problem: the data being collected is (allegedly) a little too personal, such as medical information pulled from password-protected patient portals. Read here →