Life At Corvus
What it's like to be a Corvid
Unlimited PTO
Here at Corvus we believe that time away from the office enriches our employees which is why we offer unlimited paid time off to each of our hard-working Corvids.
Equity (Stock Options)
We know that our strength lies in empowering everyone to work together toward a common goal. For that reason we are thrilled to offer common stock options to all full-time employees.
401(k) Company Match
Financial wellness is important to our flock! We offer all our full-time employees a 3% company match starting on your first day.
Professional Development
At Corvus, we encourage our teams to spread their wings and seek out useful training and conferences. Any Corvid may take advantage of $1,000 per year budgeted for professional development.
Inclusion & Belonging
Corvus provides a seriously safe nest for people who come from all paths. We strive to create a culture that makes every Corvid feel empowered to soar to new heights as their most authentic self.
Leading Health, Dental & Vision Insurance
Healthy employees = Happy employees. We prioritize our flock's opinions and work to provide benefits that meet their needs and values.
Flexible Spending Account
To help manage your medical expenses we offer a Flexible Spending Account to all Corvids.
Parental Leave
Corvus believes that all new parents should have the ability to spend time with their fledglings. All new parents are eligible to take up to 12 weeks off with 8 weeks paid at 100% base pay.
Free Long-term Disability
Corvus pays 100% of the cost of your premiums. This plan features 60% up to $6,000 per month for up to 24 months.
Mental Well-being
Here at Corvus, mental health is a top priority. We offer wellness discounts, meditation and mindfulness sessions, and employee resources to ensure our employees are able to effectively manage their mental well-being.
Flexible Hours
Although we know early birds get the worm, we understand that each employee may be best supported by a different schedule, and we strive to set every employee up for success.
Employee Discounts
As a toucan of appreciation, Corvus offers employees and up to 3 of their closest family and friends access to BenefitHub: the largest employee discount marketplace in the U.S. The site offers discounts on 10,000+ brands, 200,000+ offers, 1,000,000+ products — egg-citing!
Supportive Culture
Corvus culture is driven by our set of values. Our flock of high-flyers collaborate, share knowledge, and support one another in reaching new heights.
Snacks
We feel it's important to provide employees with healthy snacks to keep everyone fueled throughout the day! We also keep our nests stocked with several varieties of coffee and tea to get the day started right.
Health Savings Account
Through our Health Savings Account, Corvids have the opportunity to build their own nest eggs that never expire.
Free Short-term Disability
Your flight path may not always be clear. Corvus offers employees 12 weeks of short-term leave at no cost.
Free Life Insurance & AD&D
Corvus pays 100% of the cost of employee premiums.

Physical Well-being
Need to spread your wings? Corvus offers free, unlimited virtual fitness classes including: Barre, Kickboxing, HIIT, Low Impact, Pilates, Prenatal, Postnatal, and Yoga.

Commuter Benefits
If you commute to one of our wonderful nests, getting there shouldn't be a burden. Corvus employees can sign up to buy their commuter passes pre-taxed up to $270/month
Company Holidays
Finding time to reset and recharge is important. Here at Corvus we celebrate 12 holidays: New Year's Day, Martin Luther King Jr, President's Day, Patriot's Day, Memorial Day, Juneteenth, Independence Day, Labor Day, Thanksgiving Day, the day after Thanksgiving, Christmas Eve, and Christmas Day.


Cell Phone Reimbursement
Relationships with partners, brokers and policyholders are key to our success. That's why Corvus offers a cell phone reimbursement for employees who are in customer-facing roles.

Hybrid Working Environment
Corvus has seen the value of remote work since our earliest days, adopting a hybrid model that has allowed employees to work remotely as well as on-site. As smart and resourceful birds, we know how to build meaningful and lasting connections across our geographically dispersed teams.
Mission-led Work
The Corvus mission is simple: to make the world a safer place. This isn't just a high-flown idea — Corvus is actively helping our policyholders to predict and prevent adverse events, as well as supplying the coverage that helps them withstand events when they do happen.
Birds of a Feather: Corvus Values
The anatomy of a bird is uniquely designed to enable flight. Similarly, our company values shape who we are and our ability to succeed. Here at Corvus, we take our values seriously. We work hard to live them out every day and celebrate when we see others living them out, too.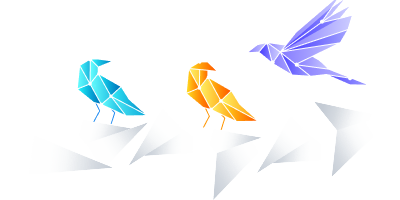 Understand the Problem
Building a company efficiently and effectively requires a deep understanding of the root issues faced by our customers and team.
Challenge the Status Quo
Becoming a leader in the commercial insurance industry requires questioning existing practices, thinking differently, and trying new things.
Deliver Truth
Communicating transparently starts with honesty and the ability and avenues to convey it properly.
Empower Everyone



Empowering people at all levels of the business allows anyone to act quickly and thoughtfully, impacting everything from customer service to software product delivery.
Do the Right Thing
Acting with integrity fosters trust, builds reputation, and impacts all stakeholders.
Be Proud of Insurance
Taking pride in a force for good needs no apology. You control the future of insurance.