Our Approach
Corvus was founded on the idea that we can make commercial insurance smarter by finding new and unique sources of data to predict and prevent claims. We analyze the data with advanced techniques like machine learning and AI to drive tools and predictive models that both improve underwriting and help brokers and policyholders better understand and mitigate risk

New Sources of Data
Your insights are only as good as your raw material – the data. Traditional insurance relies on familiar sets of data, decade after decade. At Corvus, we're constantly finding novel sources of data to improve our tools and models.
Putting Data to Work
Data science techniques like AI and machine learning get a lot of buzz. Smart companies put them to work. Corvus continuously incorporates the findings of our Data Science team into our product experiences and underwriting guidelines.
Digestible Info
Risk is complicated. Helping brokers and policyholders understand what data science tells us about their risk profile is an important part of the Corvus approach. We provide easy-to-read reports to help manage risk.
Continuous Monitoring
Modeling risk is the cornerstone of underwriting. Our data science team is continuously updating and improving models to identify emerging risks and offer better pricing and coverage options
Dynamic Loss Prevention®
With differentiated data, we create differentiated tools.
Our Dynamic Loss Prevention (DLP) program breaks down the complex world of cyber risk and ensures brokers and policyholders are empowered with actionable insights from our AI and machine learning analysis.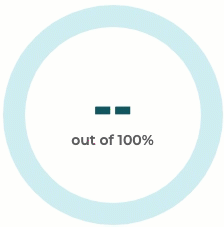 Corvus Scan and Smart Cyber Score
One component of the DLP Report is the Corvus Score, our holistic measure of a company's IT security. It is a weighted aggregate of eight security measures driven by the Corvus Scan, our proprietary, non-invasive IT scan. The score forms a key component in our underwriting process, enabling customized price and coverage options for brokers
Cyber Risk Exposure Groups
The Corvus Scan identifies vulnerabilities that fall into eight categories. Those risk exposures groups map to your clients' insurance coverage, with some overlapping relationships. It gets complicated. That's why In our DLP report you'll see cyber risk exposures mapped to the insurance coverages you're familiar with. You'll also find materials that will help you understand the relationship between cyber risk and coverage.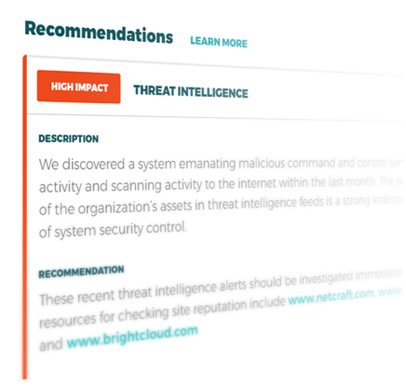 IT Security Recommendations
The DLP's detailed full scan report features risk mitigation recommendations. The guidance is detailed enough for IT managers to take action right away to help your clients improve security and prevent claims. Recommendations are prioritized by their potential impact on overall security, so you'll see the most critical gaps first.
Dynamic Loss Prevention for Smart Cargo + Cyber Insurance
Billions of data points from sensors can provide a clearer view of patterns and trends in risk for losses due to temperature change in cargo shipments. Our Data Science team models cargo risk based on unique factors from new data sets.
Powerful Data Science - Actionable Tools
What is Dynamic Loss Prevention?
And how can it help brokers win business?
Dynamic Loss Prevention Reports help brokers and policyholders better understand risk.
Risk Exposures: Explained
Cyber risk is complex.
Corvus maps certain risk exposure groups to insurance coverages to form our Corvus Score and DLP Report.
Microsoft Exchange: Where We are Now
Exchange Server Catch-up: What's happened, where we are now, and why your clients must be vigilant

It's been three weeks since the bat signal was lit at Microsoft HQ. The zero-day exploit in Microsoft's on-premise Exchange Server software counts as one of the most widespread vulnerabilities of its kind in the last few years, with the number of systems unprotected when the patches were initially released estimated to be nearly 200,000.

Since then there's been a flurry of activity from several key actors: Microsoft itself, U.S. CISA, various security and cyber insurance firms, and, unfortunately, from cybercriminals taking advantage of vulnerable systems, too.


In the Binoculars: Stephen Tarleton, CMO
We're taking the opportunity to dive in deeper with our Chief Marketing Officer here at Corvus, Stephen Tarleton. With experience leading marketing teams at technology companies — including Dell, AT&T and various start-ups — he's excited to amplify Corvus's presence as the top provider of Smart Commercial Insurance products.